No Local Pen Show This Year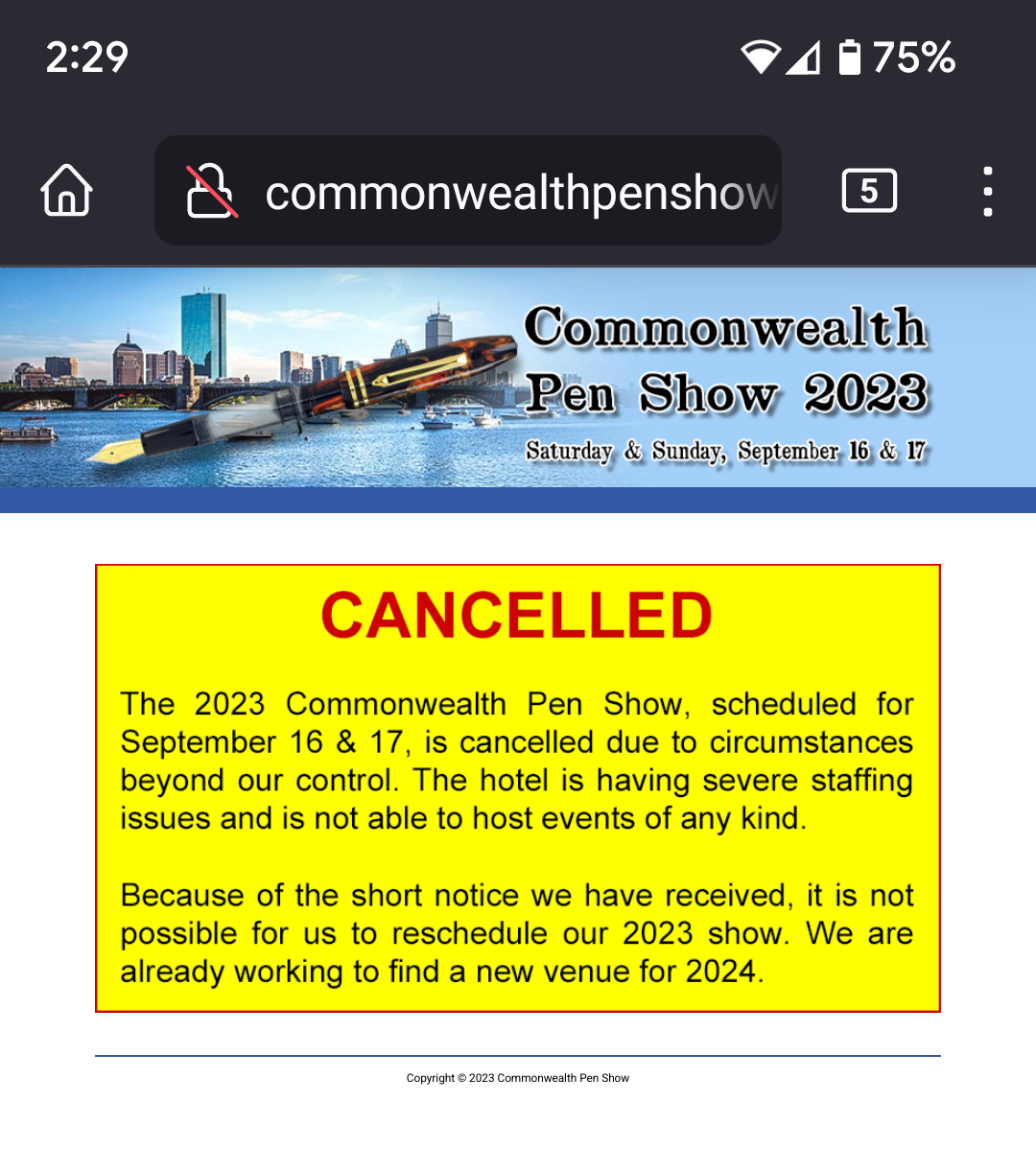 This is what I found when visiting the page for the Commonwealth Pen Show, i.e., the Boston show, the other day - there is no show this year owing to the hotel's inability to host. 2022 was the first time the show ran on two days, Saturday & Sunday, instead of just Saturday. I couldn't go last year and had been very much looking forward to getting back this year, so this is a letdown.
Note the last line of the announcement says they are looking for a new venue in 2024. I would take that to mean they are not returning to the Holiday Inn in Somerville. That spot was convenient in terms of its proximity to the highway. Whether your trip on Route 93 up to that point had been smooth or rage-inducing is another matter entirely. 🤨
I am curious to see where the show ends up next year. Hopefully, everything can hit the ground running for 2024 and the local pen community can get together again. For now, the question is what do I do with the show budget I had set aside? A trip to Appelboom Boston perhaps….
---
Date
17 June 2023
---
---