What's What 10/8-10/14
Inked Right Now
Scribo La Dotta with Callifolio Bosphore

Parker Sonnet with Iroshizuku Yama-Guri

Sailor King of Pen with Teranishi Night Time Soda

Teranishi Guitar with Diamine Oxblood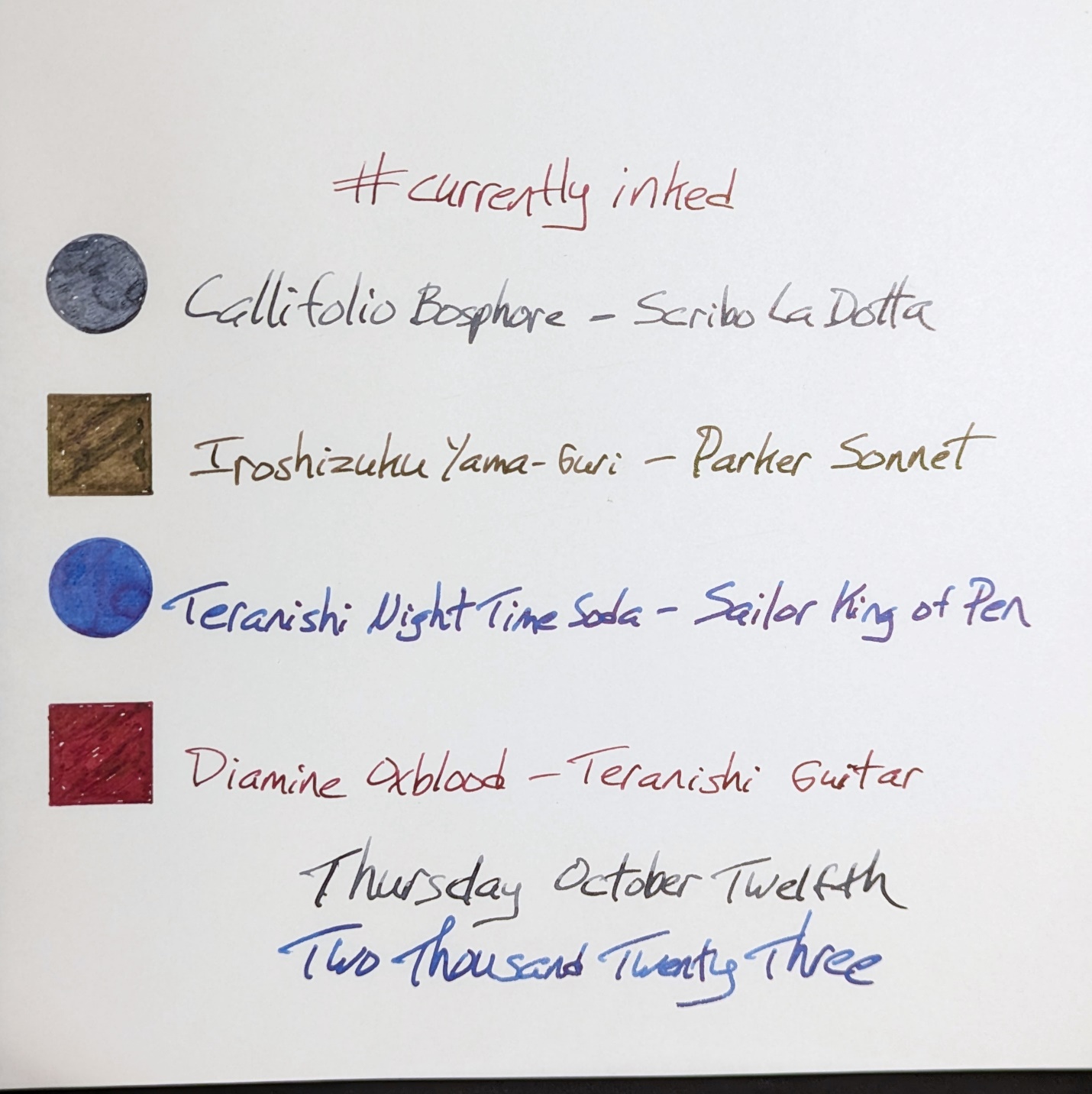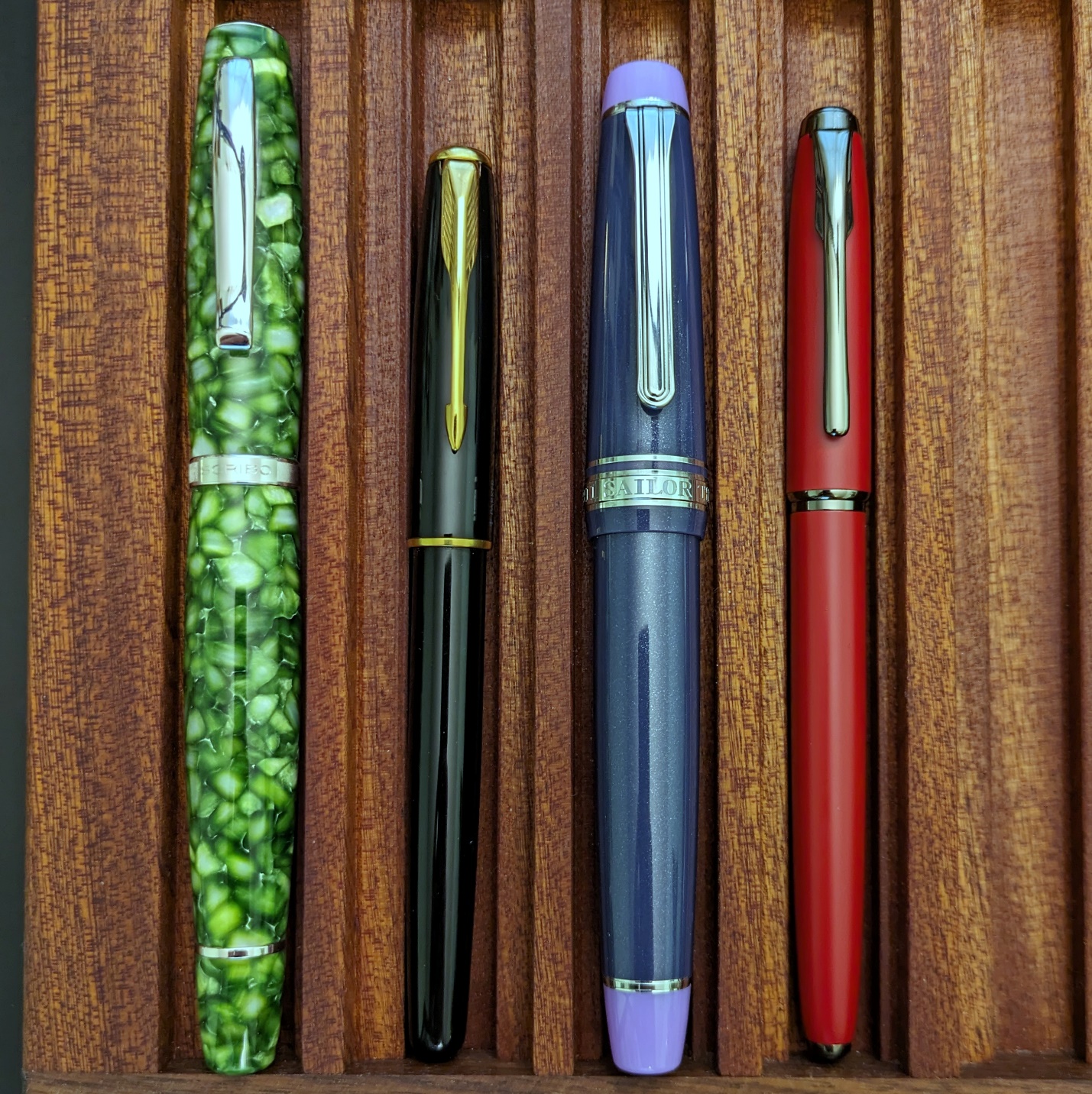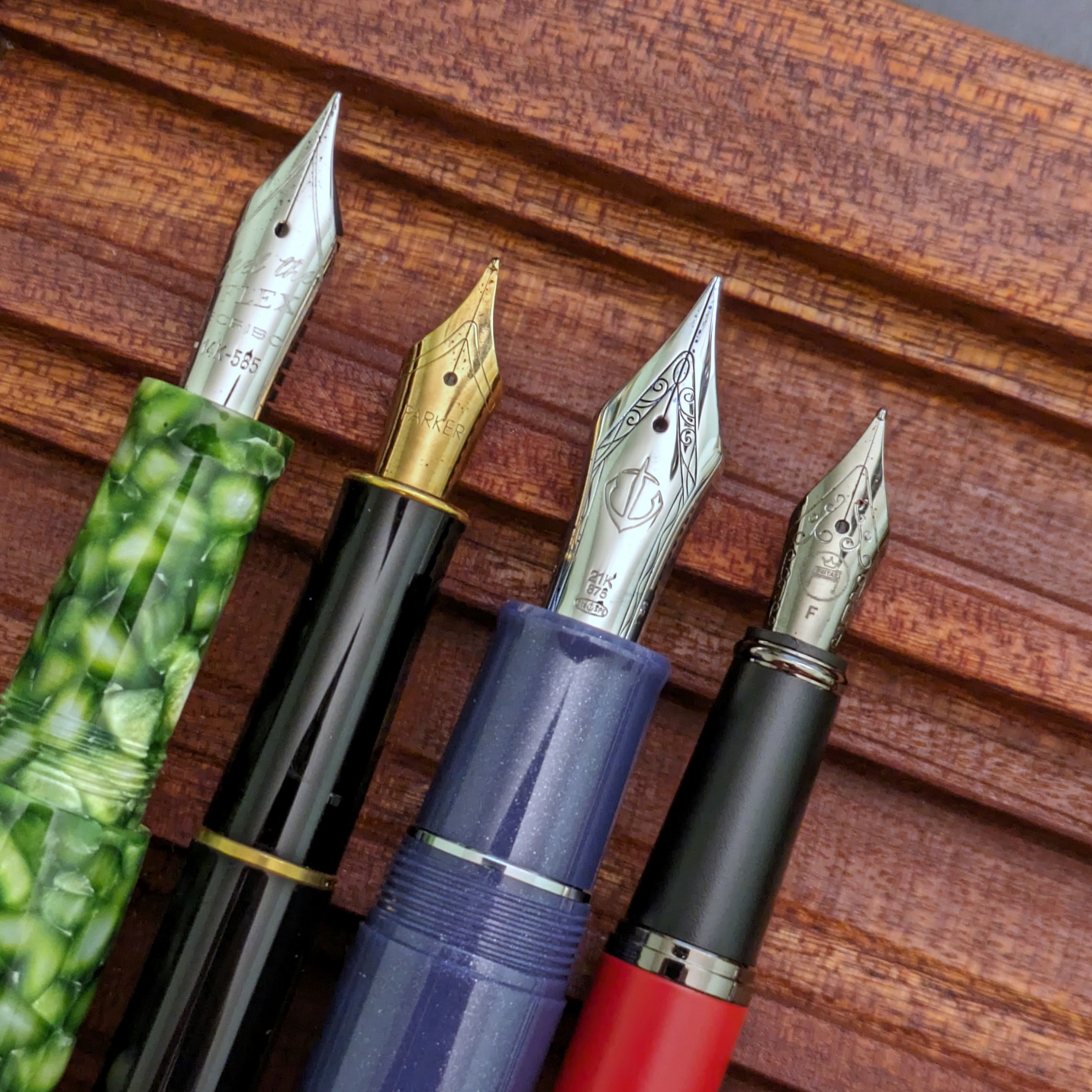 I didn't truly realize how close the Guitar and Sonnet were to each other in size and profile until setting them side by side in the tray. That closeness helps explain why I'm drawn to the Guitar.
The Sonnet makes an excellent work pen, dependably producing clean lines. Yama-Guri dries quickly enough and stands out as something other than black or blue. A plain black pen and a dark brown ink aren't the most dazzling pair, but that isn't what I'm after for work. Give me reliability, legibility, and ease of use every day for that.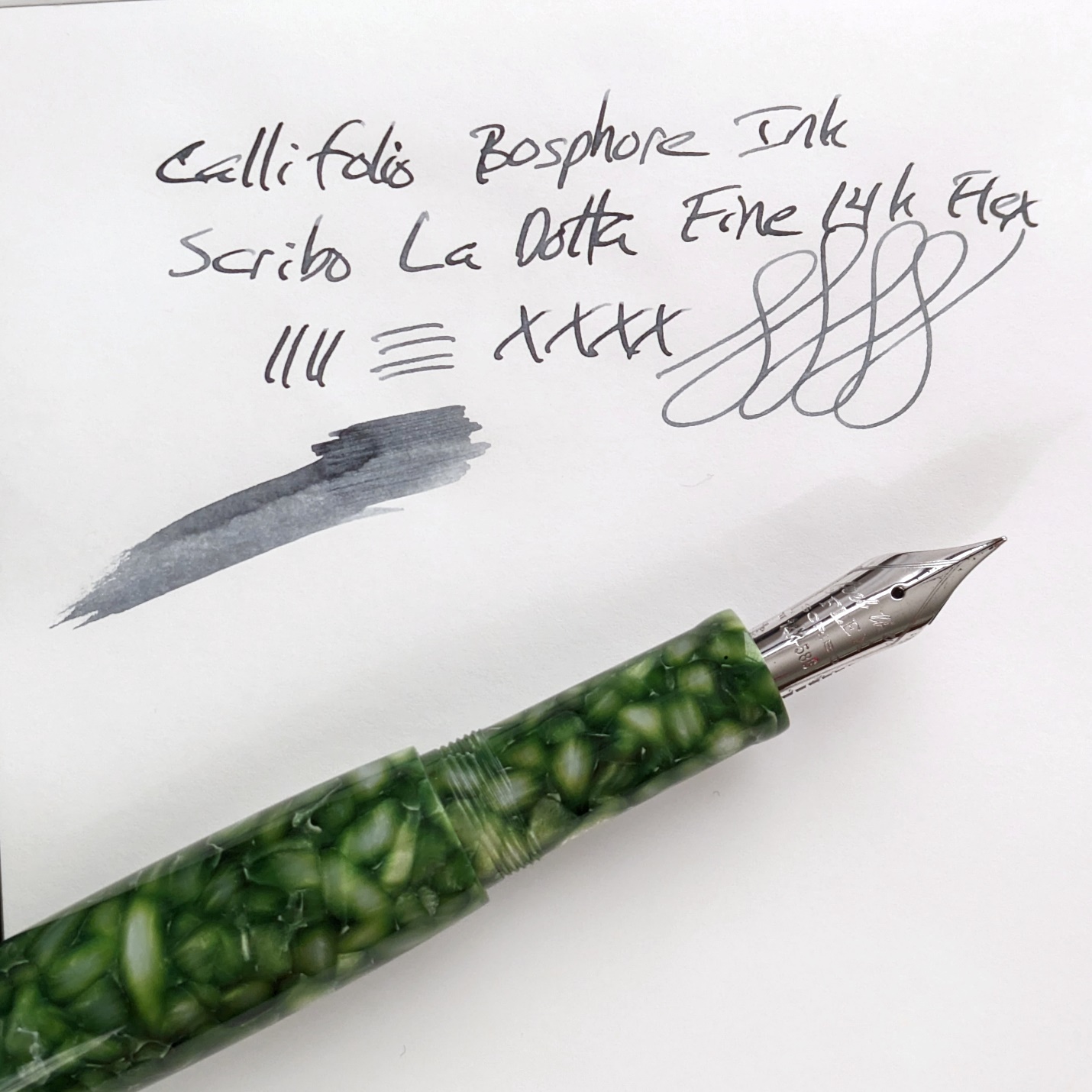 Callifolio ink made its way back into the Scribo. This time we have Bosphore. Compared to Gris de Payne from ~2 months ago, Bosphore is less blue and darker grey. If Gris de Payne is a cool colored ink, Bosphore is cold. Flow and wetness are the same as the other Callifolio inks with this pen.
New & Exciting
Aside from the Teranishi pen and ink, I browsed through dip nibs at STL Art Supply. I have a good stash of dip nibs already but found two that piqued my interest. One is an Esterbrook #313 Probate nib and the other is an Osmiroid E.S. Perry MR1.
The Probate nib is a left oblique cut with sharpish corners. With proper rotation it writes smoothly for how it's shaped. Holds a decent amount of ink per dip. The natural line variation from the oblique cut works with my writing.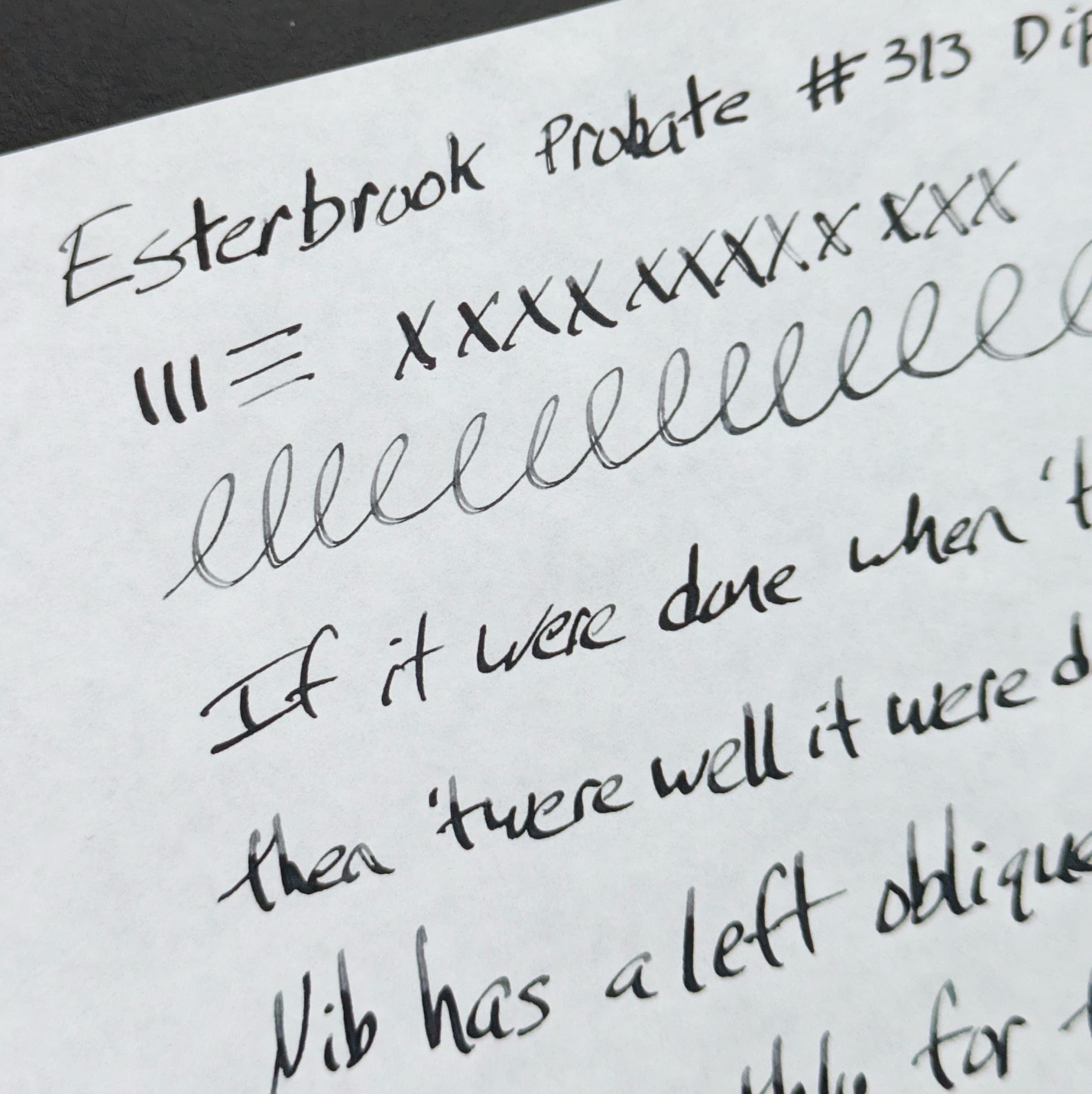 The MR1 is something different — a rounded stub tip with an upturn and a reservoir.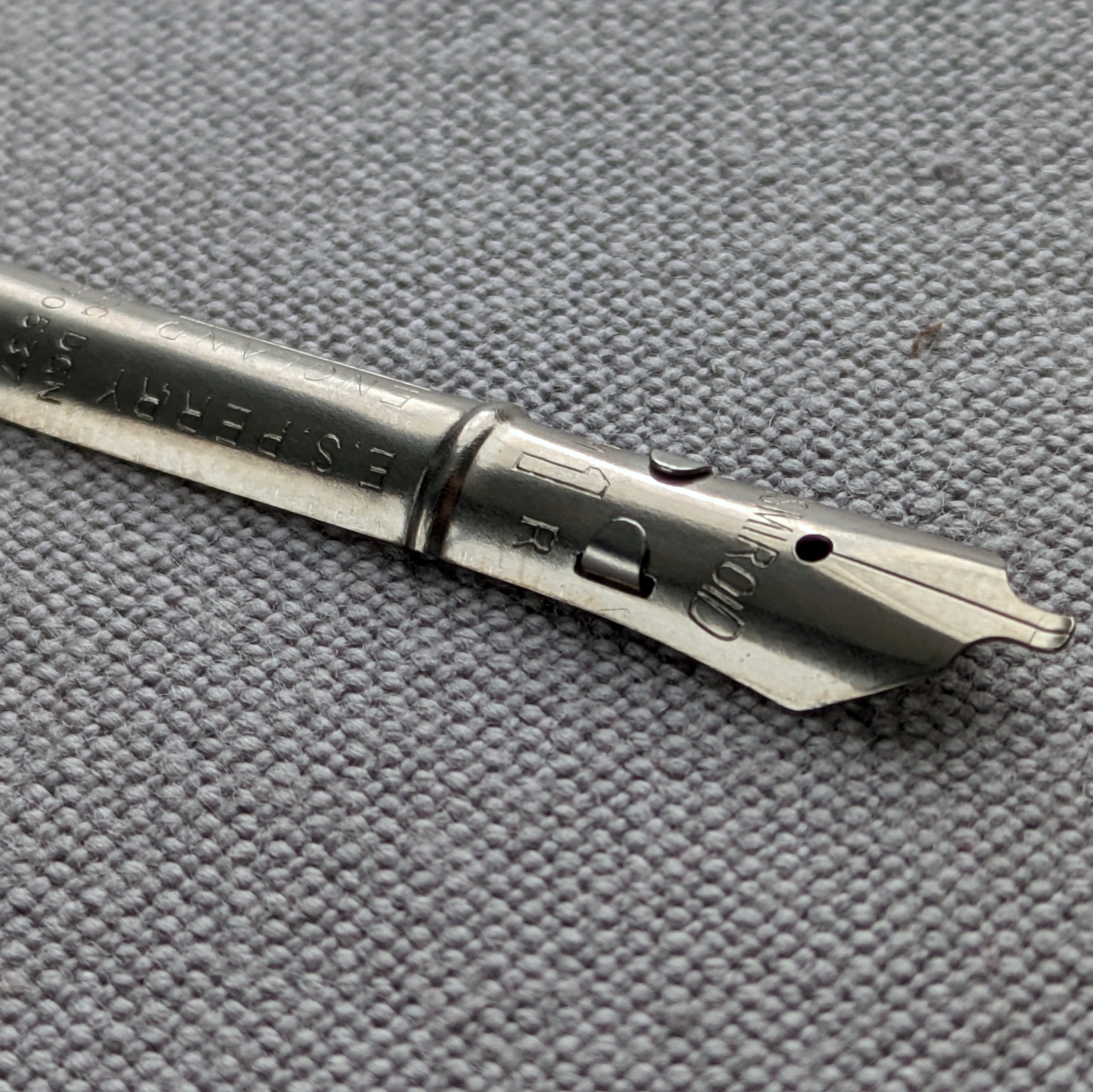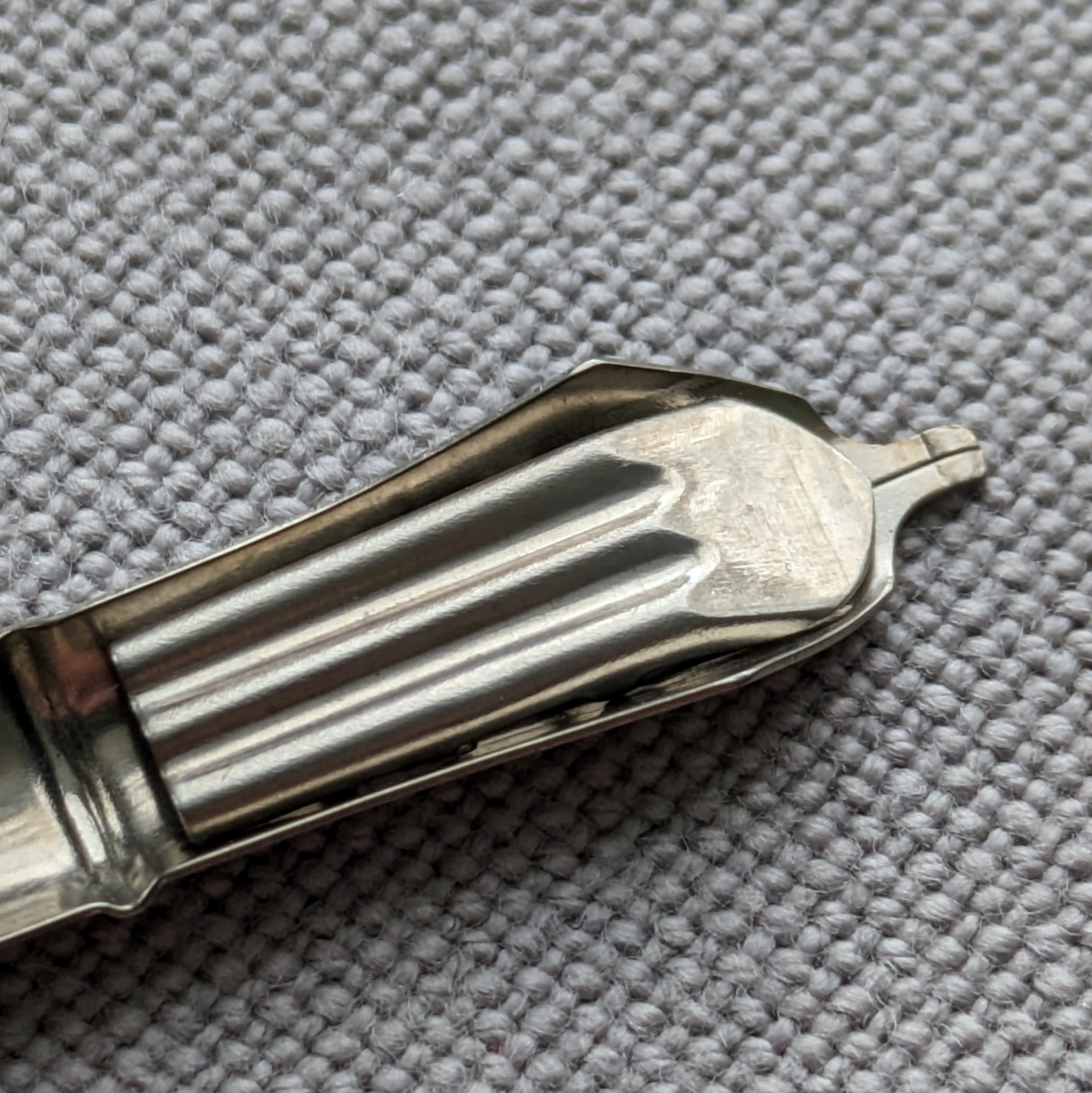 I haven't used a nib with this shape before. It writes a nice wide line but has more feedback than I expected. It's not scratchy but you feel every move the nib makes on paper. I thought the upturn, along with the amount of ink the reservoir provides, would negate that to a degree, but the feedback is consistent. I only wrote on Tomoe River 52gsm with this nib, so perhaps thicker coated paper like Rhodia would give a different sensation.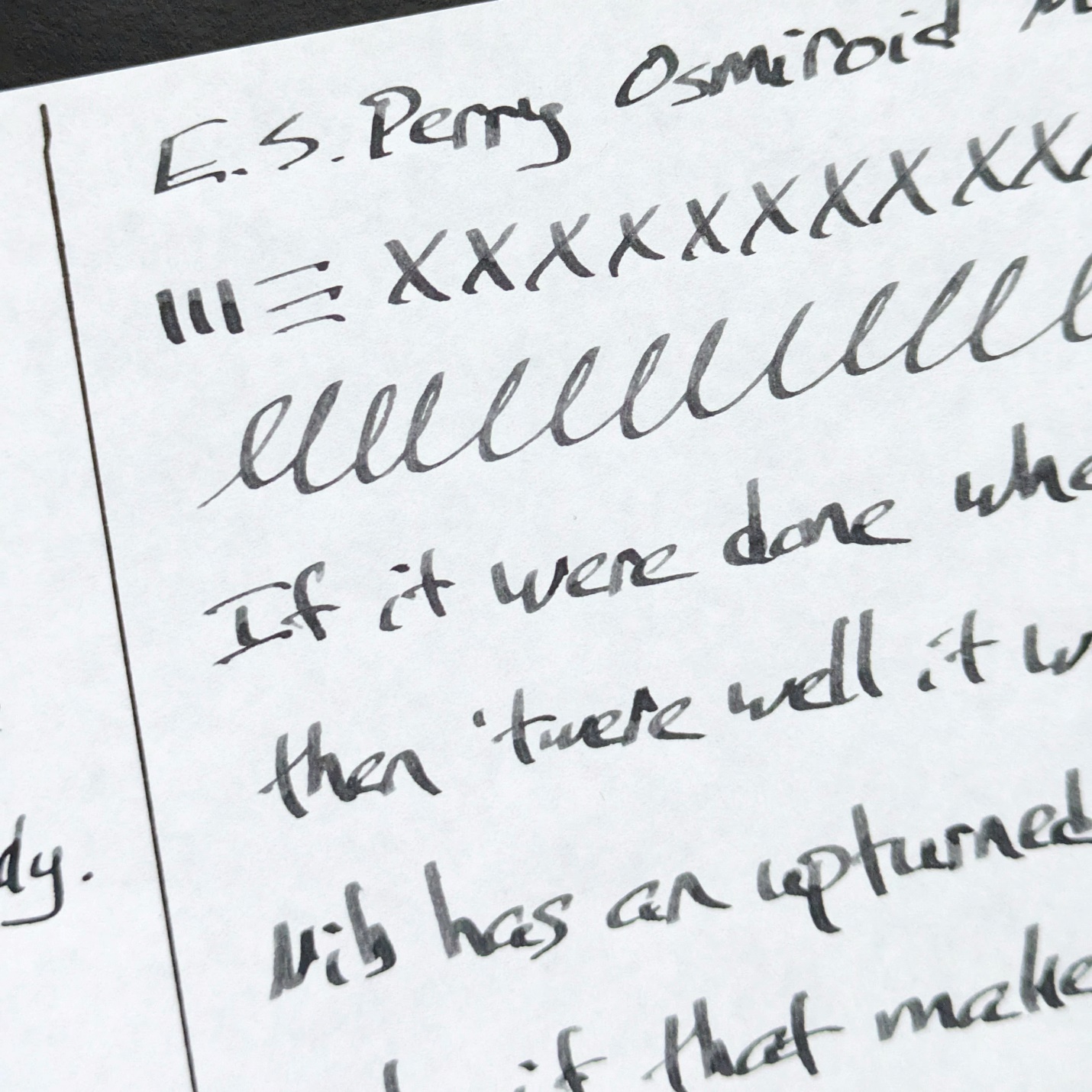 I like the change dip nibs offer from using a full-on pen, but I tend not to casually pick them up just for messing around. I find I need to have a deliberately chosen purpose to use them and end up doing it less often. The setup and cleaning take more time too, so that's a consideration. In any case, dip nibs can be a lot of fun and STL Art Supply has a nice selection if you're looking for something different.
Thinking About
* Wind whistles across an empty plain. *
Mostly focused on work and all the new things I'm dealing with there. The wave of stationery buying that swelled in the past several weeks seems to have crested and fallen. The only thing on the horizon is a Sailor pen event at a local shop in early November. I attended it last year and had fun. Schedule permitting, I plan to go again this year. I'd like to see the new Cylint model in person if it's there.
linevariation@gmail.com
---
Date
13 October 2023
---
---