What's What 9/3-9/9
Mostly status quo, but what is the status quo? Also, cars.
Inked Right Now
Pilot Quatro with Colorverse Delicious Sleep

Pilot Decimo with Callifolio Gris de Payne

Waterman (Unknown Model) with Robert Oster Fire on Fire

Karas Fountain K with Sailor Ink Studio 460

Parker 25 with Parker Quink Black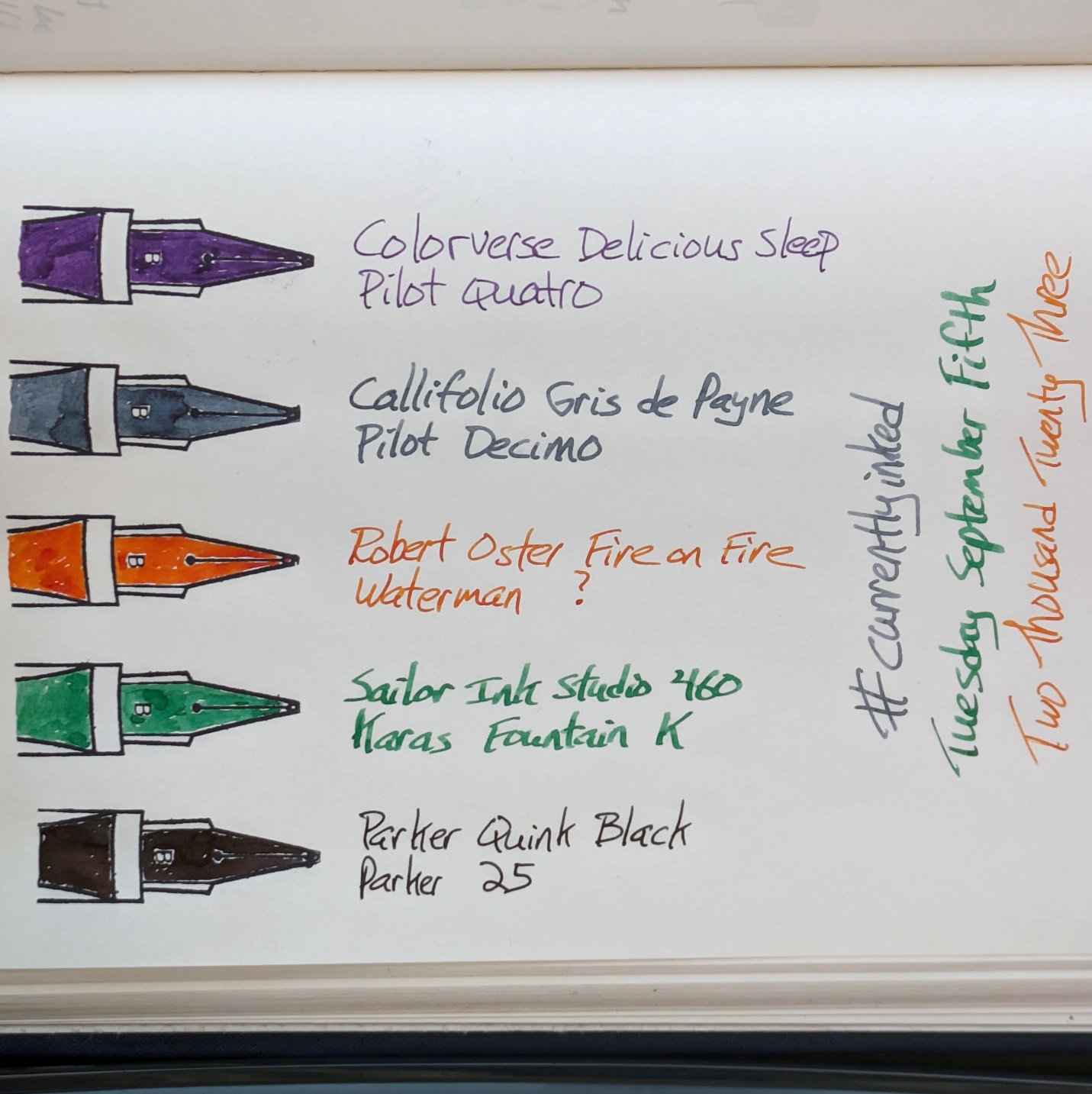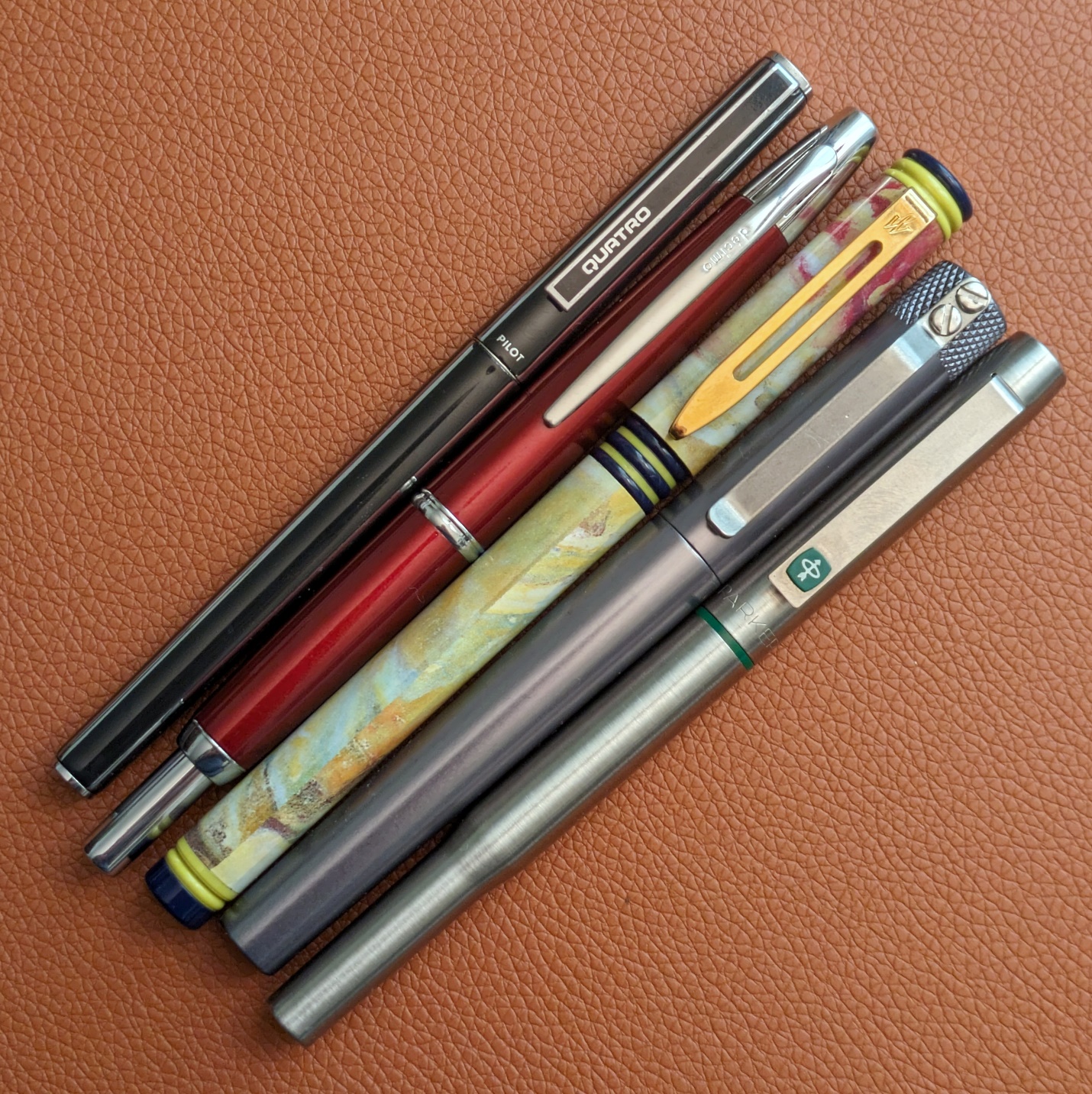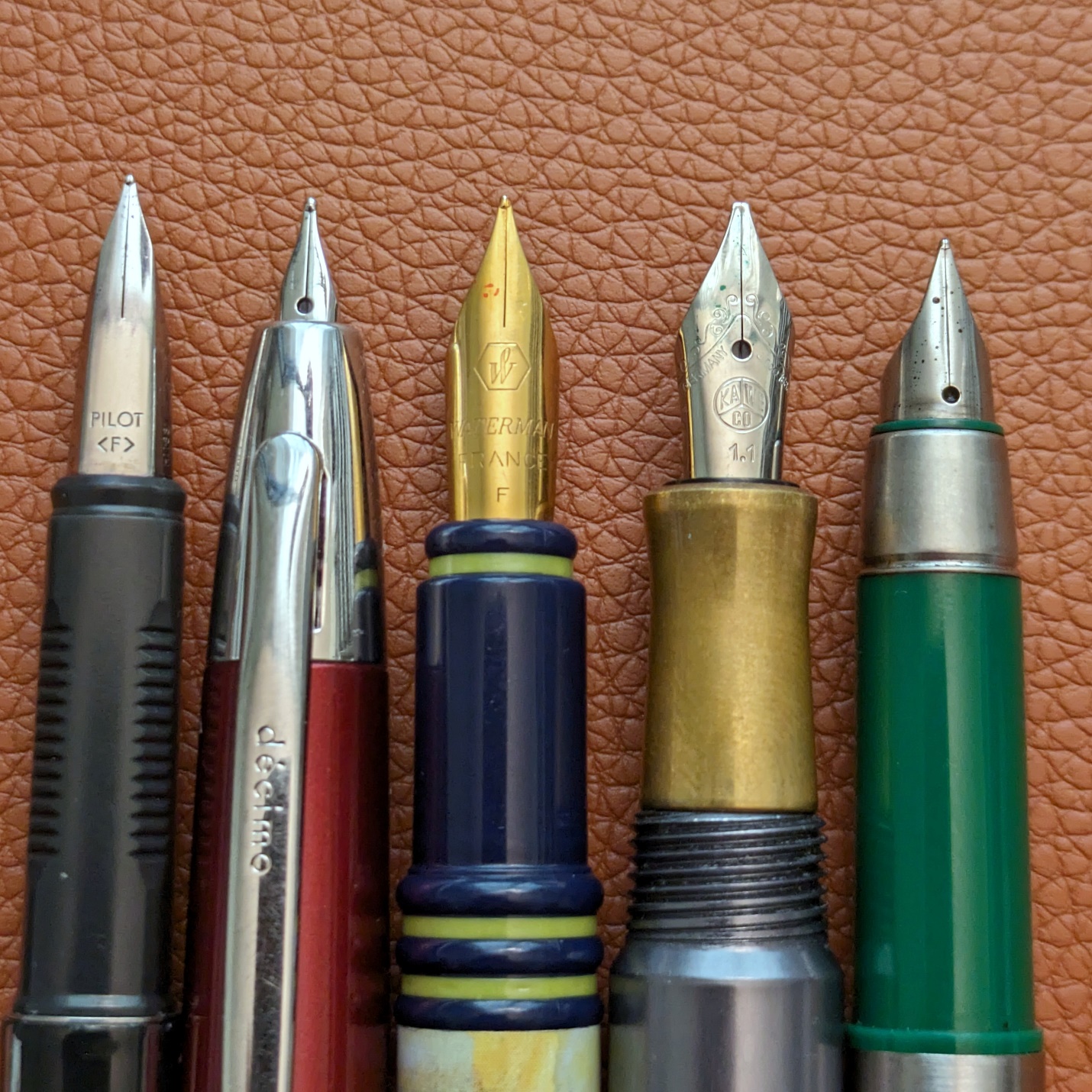 The 3 recent eBay pens are rolling along.
I don't know what model the Waterman is. If you have an idea let me know. The pen writes fine once it's going but hard starts most of the time. Seems quick to dry out.
The Parker 25 writes very well and has done nicely as a work pen. I suspect there's something off about the flow of ink from the converter into the feed though, because it will start to starve after extended writing.
The Pilot Quatro is still the best one so far. Great nib. I'm getting used to the small grip. Cap retention could be stronger because I've had a few instances where it uncapped while clipped in my hip pocket.
Still hard starting here and there with Callifolio in the Decimo. This fill doesn't have much time left.
The Karas is a pen I hadn't used for some time. It still feels great in hand and working with Bock 060 units gives plenty of nib options.
New & Exciting
The Kaweco AL-Sport is a pen I've considered but never bought. I think the Sport is a great design and I've owned 4 or 5 different examples of the Classic/Skyline. When a new orange AL-Sport came up at Goldspot I felt like it was the right one.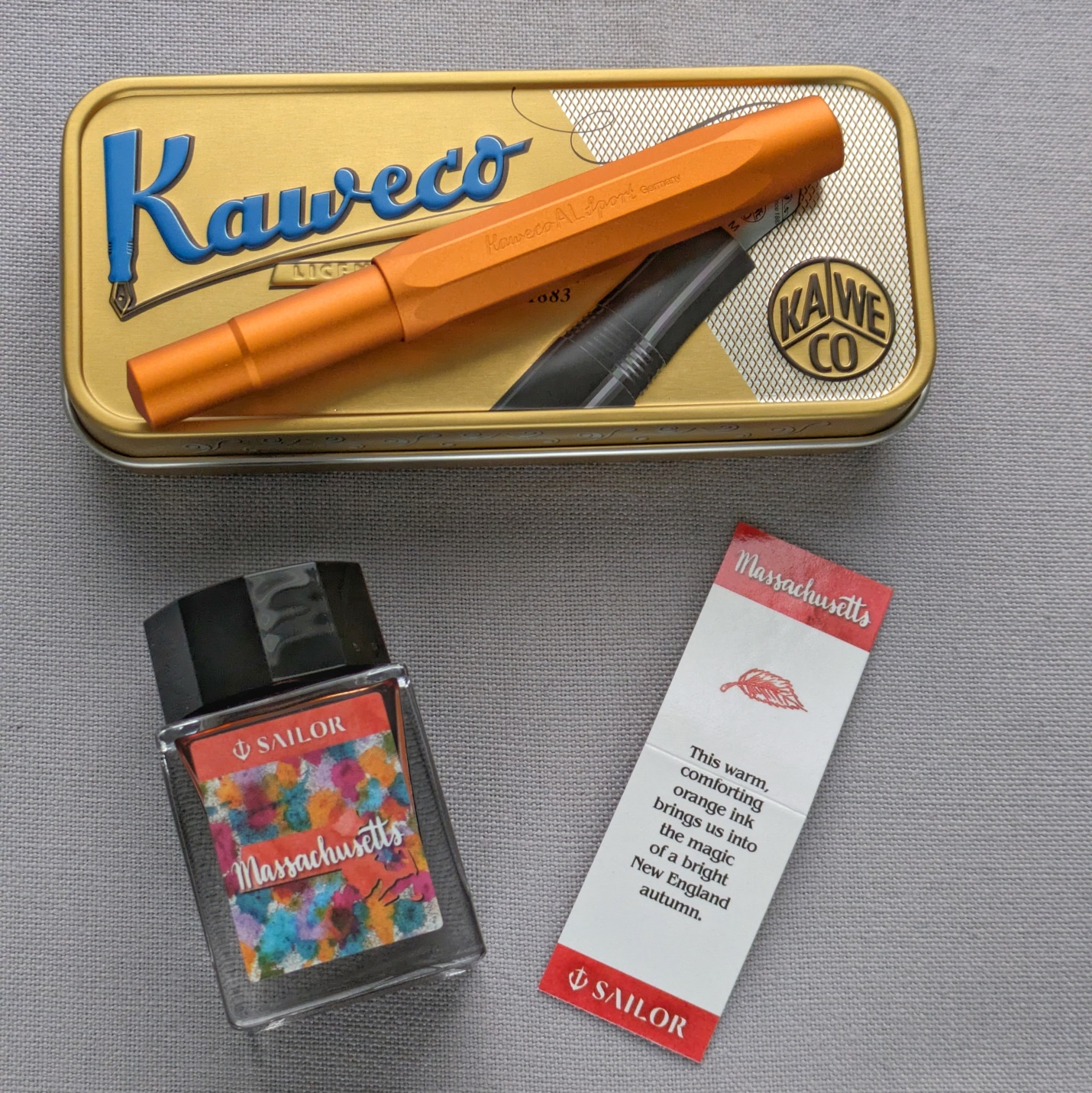 Kaweco produces the Sport varieties in many colors. The differences from one edition to another can be small. This burnt orange looks much like a run they did for PW Akkerman a few years back. That pen had black nib & trim, along with black lettering on the cap. This Goldspot edition has a gold-colored nib & trim and blind engraving. I think that engraving style makes for a more subtle look, if one can say such a thing about an orange pen.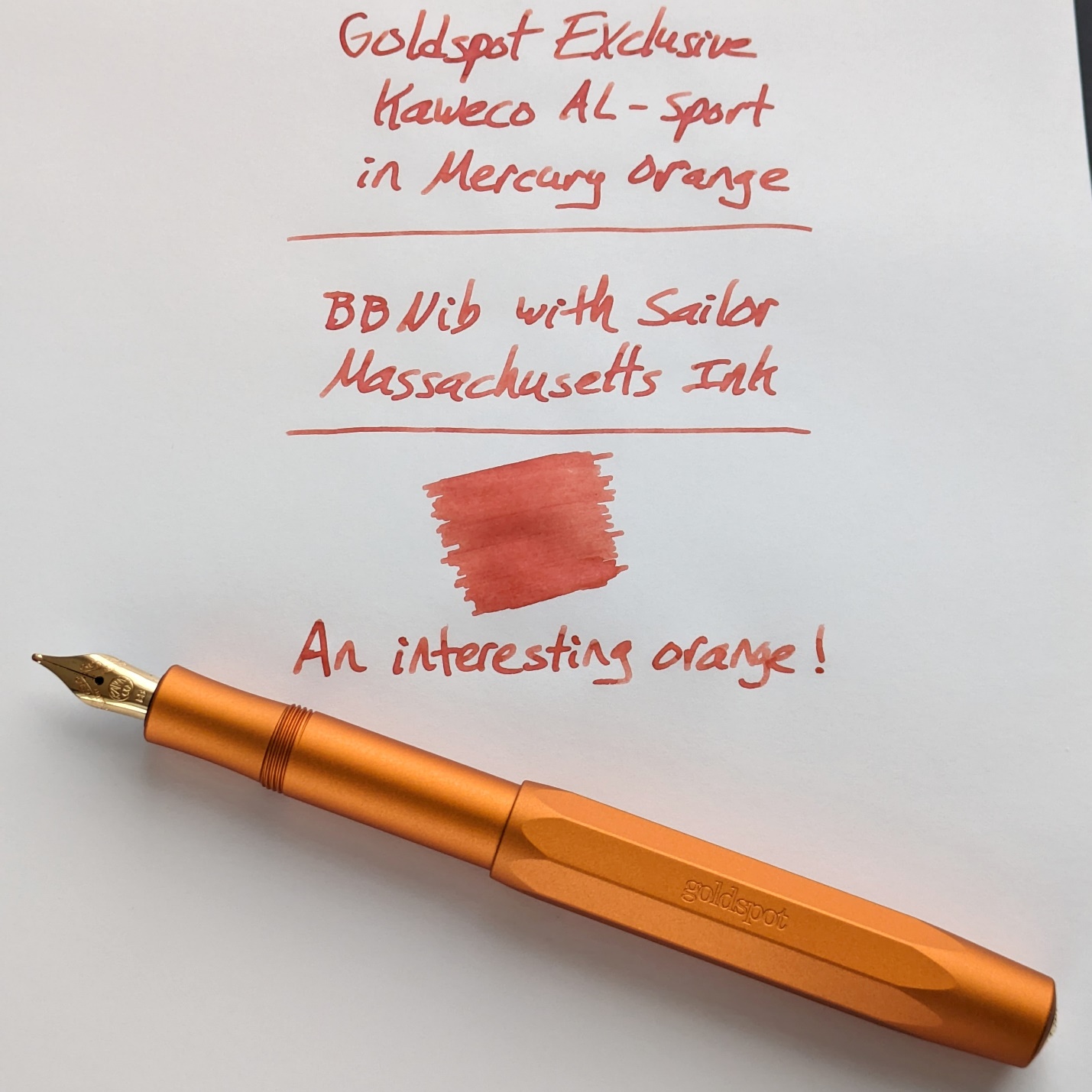 There isn't much weight increase with aluminum so the pen still feels light but not featherweight like the plastic models can. The finish has a matte look but is smooth and comfortable in hand. I chose a double broad nib in order to get a good look at the other item in the box: Sailor Massachusetts ink.
I wondered when Sailor would get around to MA in the series. There were several other state inks that looked good but I told myself not to get any of those before my state came along. Sailor says of the color:
This warm, comforting orange ink brings us into the magic of a bright New England autumn.
Fall foliage yields many colors and there's a chance that at least one of the million leaves in my yard over the next few months will match the ink. Massachusetts is well down the red branch of the orange line. Like a train from Chinatown approaching Downtown Crossing, if I am to force in a local reference. On a thicker, more absorbent swatch card it sits kind of close to Skrip Red. On 52gsm Tomoe River you see the orange in greater evidence. It exhibits some shading with the double broad nib. A wide italic will show off that property better.
I don't worry much about matching pen and ink to each other. That said, a color like Fire on Fire is better suited to the Sport's orange. For contrast, I think Massachusetts would look great flowing from a gold nib in a black or navy pen.
All in all, a good pair to add to the stable.
Thinking About
Every time I seem to settle on a direction to go with the pen hobby, I am met by something that makes me reconsider it.
Warning: multiple unanswered questions ahead. Readers beware….
Am I too concerned with trying all the things, which I will then not have the time to use and appreciate, or the space to keep? Am I more interested in focusing on a few certain areas with smaller style or type groupings on the periphery? Should I set hard limits on the number of pens and duplication of models? Will I just rationalize a way out of those limits and get upset with myself for breaking an arbitrary rule? If the purpose of the hobby is to enjoy it then why am I giving time and energy to fighting myself with divergent lines of thinking?
I seem to be at a junction with no clear choice of direction because the same questions keep appearing.
Let's look at someone else's hobby that I enjoyed without any reservation. Here are a few highlights from the collection at the Newport Car Museum yesterday.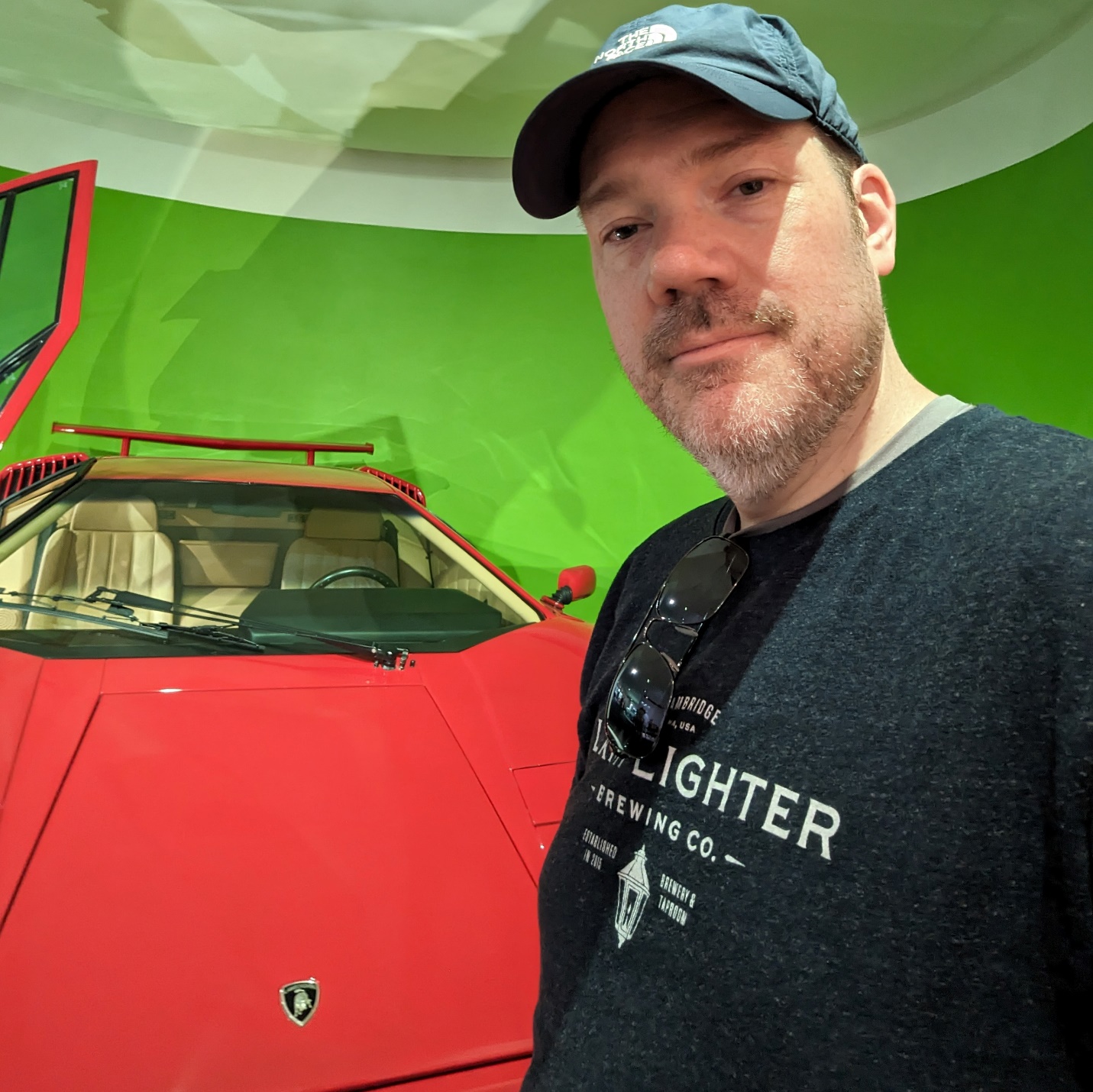 This red Countach greets you at the gallery entrance. No matter how many insane supercars Lamborghini makes, the Countach will always be my favorite.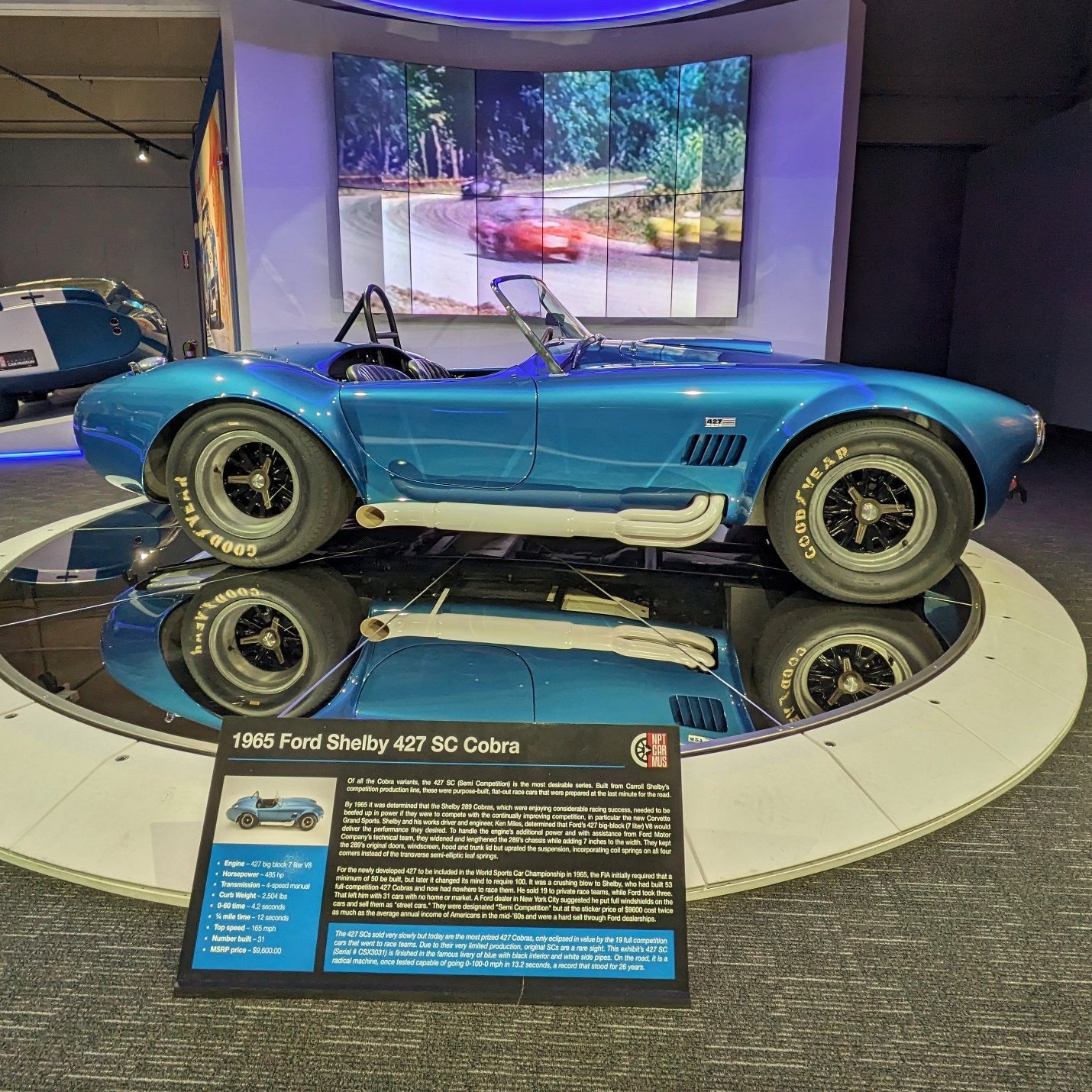 There were all manner of Shelbys, but a legit 427 SC Cobra still stops you in your tracks.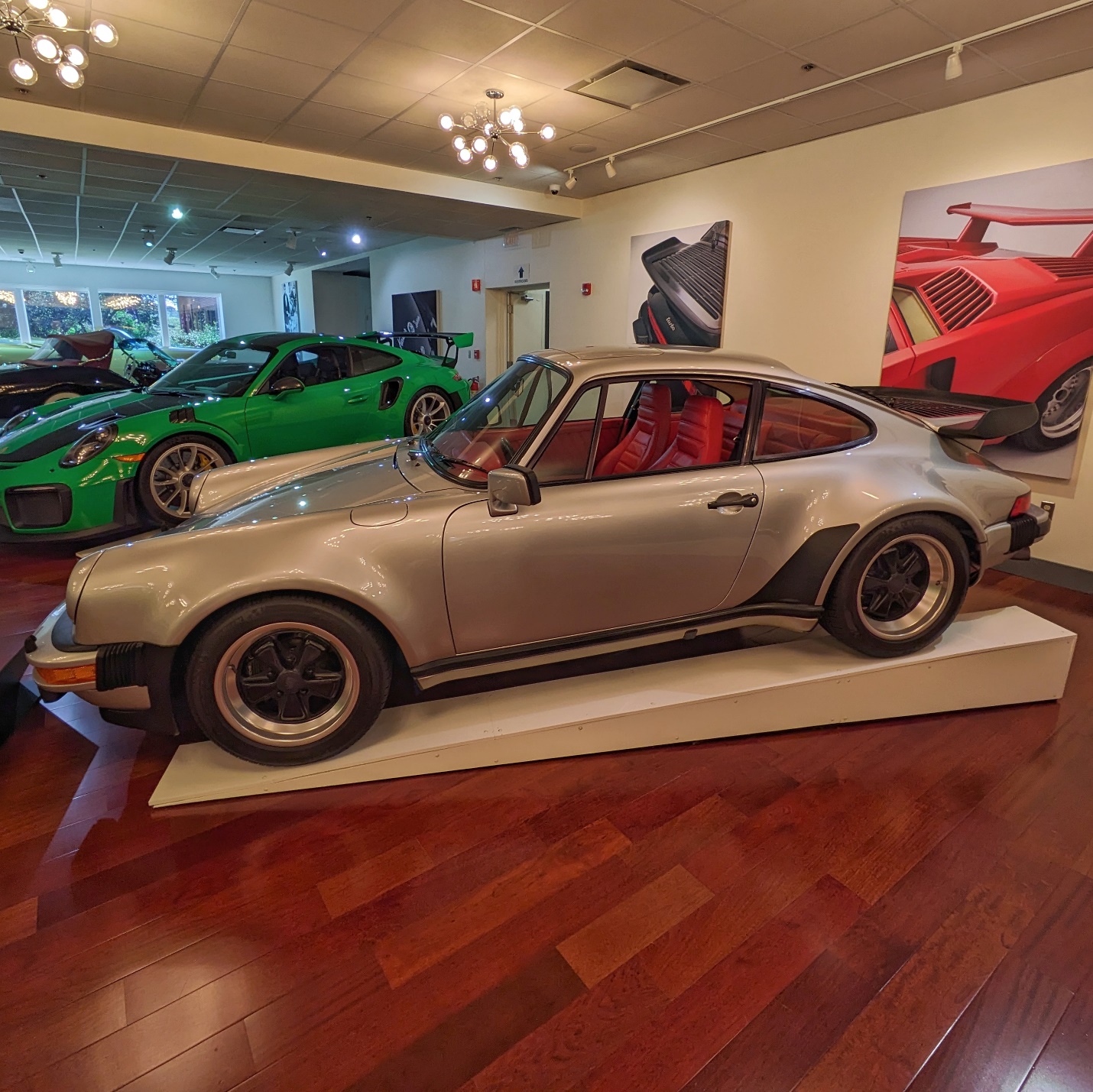 In a room full of killer Porsche 911s, the old 930 Turbo is my favorite. Mid-90s Speedsters were a close second.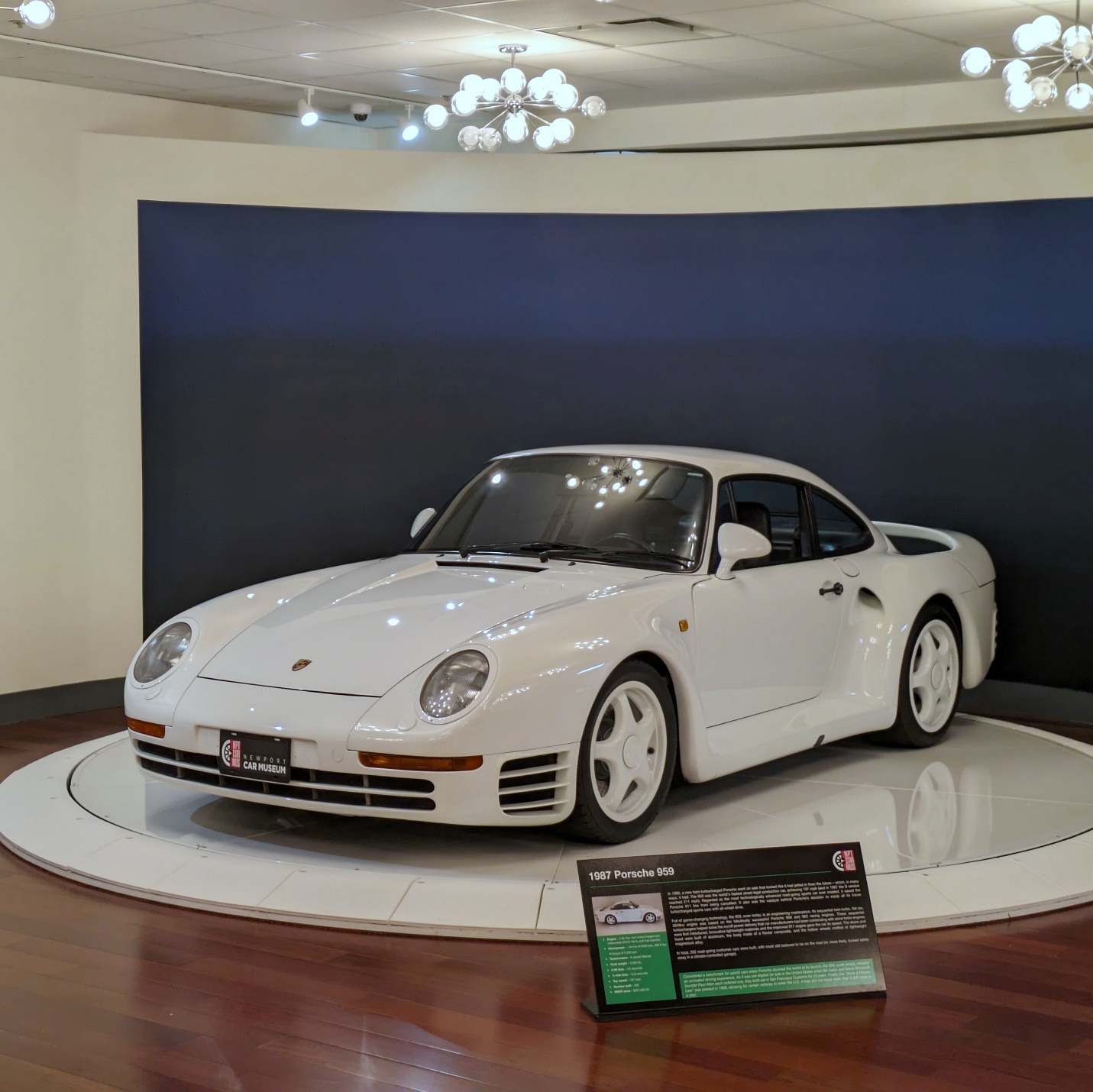 Porsche 959 - in a class by itself.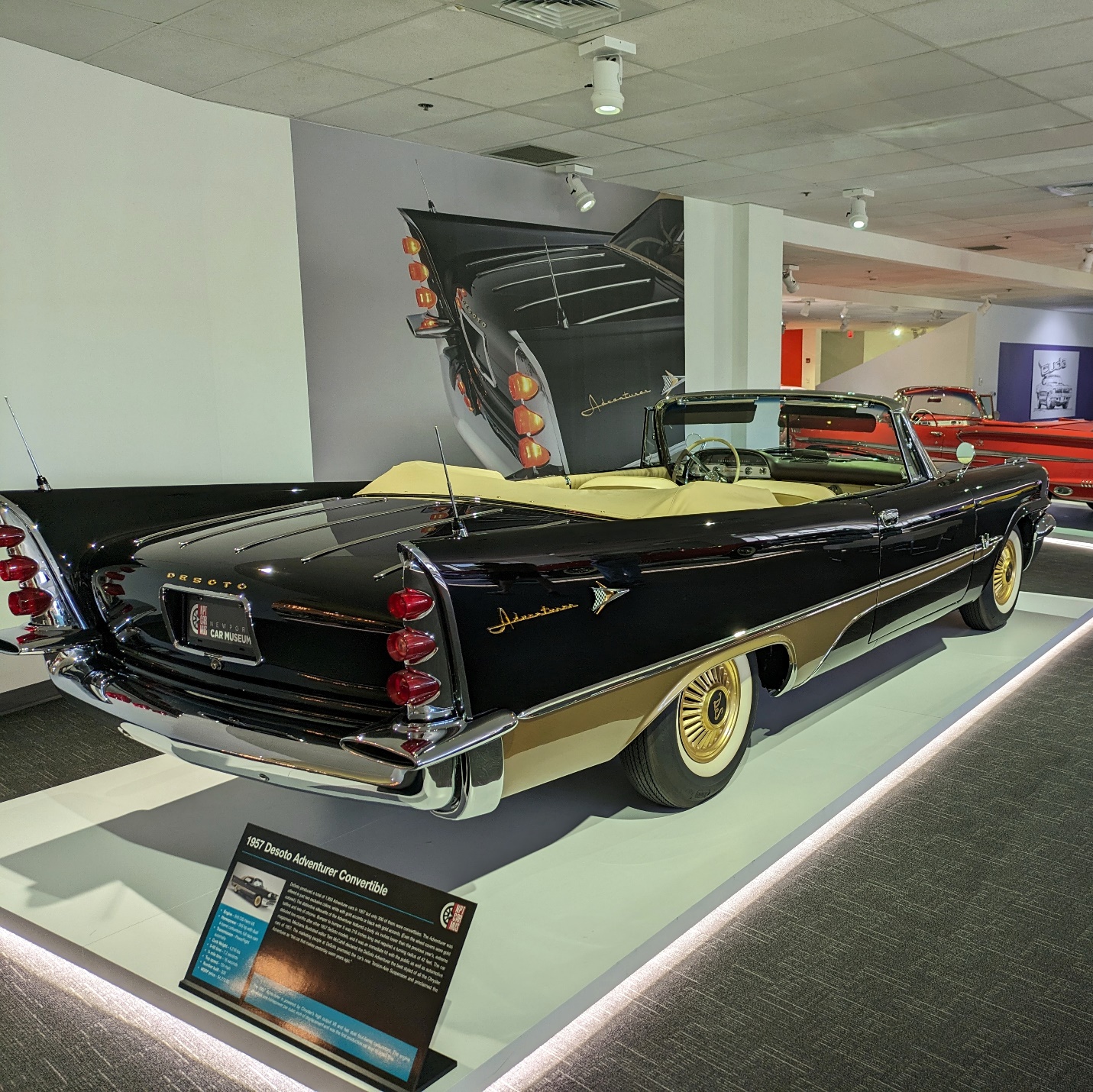 The 1957 Desoto Adventurer is stunning. A gigantic car with many incredible small details. This one was the star of the day for me.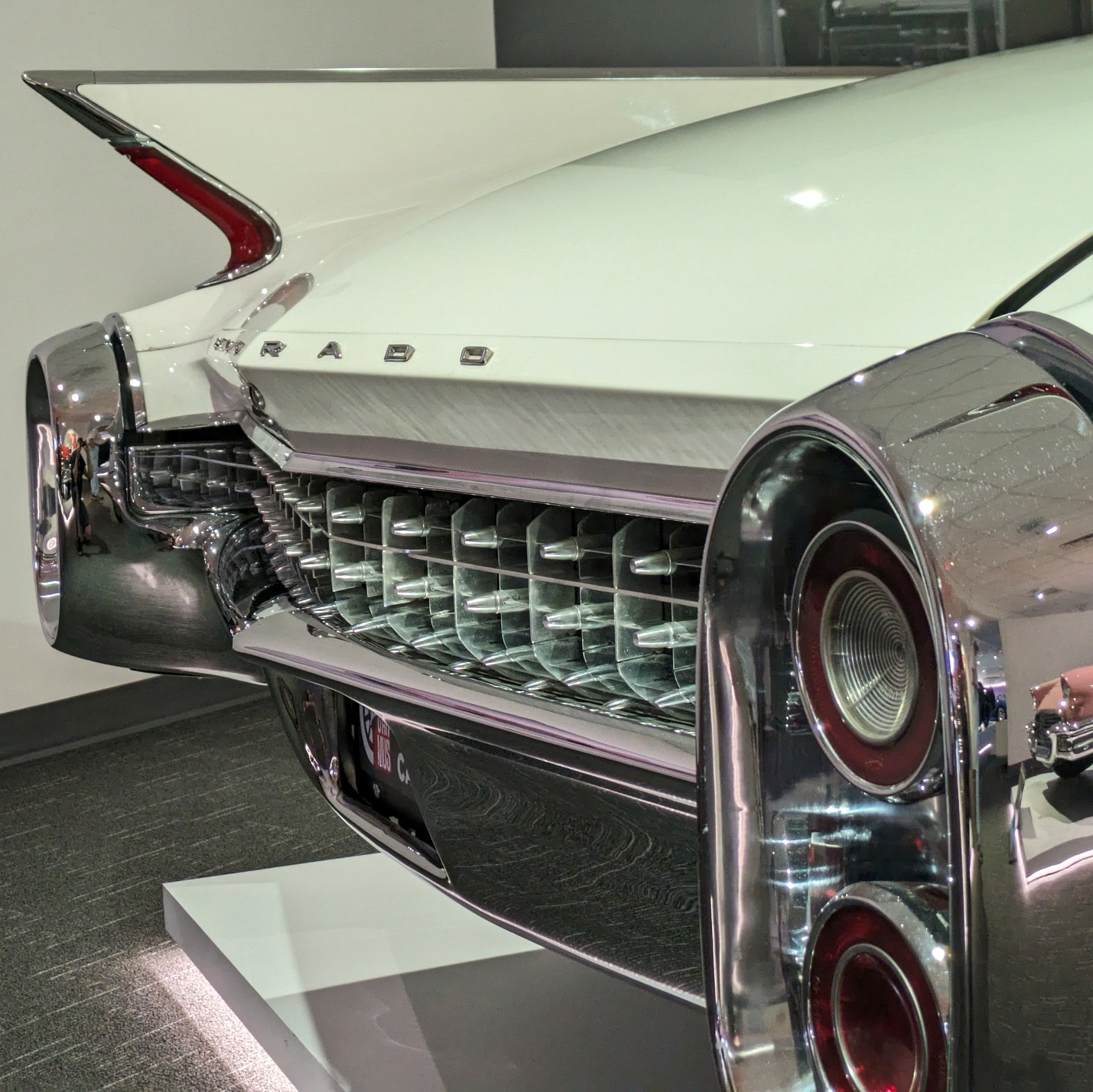 The rear end of a Cadillac El Dorado, another amazing late 50s behemoth. The metalwork they did to make and merge these shapes blows me away.
If you're ever in the Newport, Rhode Island area and have even a passing interest in cars, the Newport Car Museum is well worth a visit. The staff are very friendly and happy to talk about anything, even when some of the cars might leave you speechless.
linevariation@gmail.com
---
Date
9 September 2023
---
---